The 8

th

Annual Symposium on

ATP1A3

in Disease
3-4 October 2019
Reykjavík, Iceland
The 8

th

Annual Symposium on ATP1A3 in Disease 2019 will take place 3 - 4 October 2019 at the beautiful and conveniently located Grand Hotel Reykjavík in Iceland.
The host this year is the AHC Association of Iceland supported by an organizing committee that consist of European scientists that have been working on ATP1A3 related diseases for many years.
The 'ATP1A3 Symposium in Disease'
is an important symposium that focuses on one of the key genes, the
ATP1A3 gene that is essential for normal brain functioning. Mu
tations in the ATP1A3 gene has been linked to several neurological diseases, including Alternating Hemiplegia of Childhood (AHC)

.
The
ATP1A3
gene encodes the alpha(a)3 subunit isoform of the sodium pump, an ion pump that is present in all cells of the body and help cells to maintain correct ion balance, to support in-and outflux of molecules in the cell. In the brain, the a 3 isoform is specific to nerve cells, the neurons. In most neurons, the a 3 isoform helps to maintain the resting membrane potential and reset the ion gradient after an action potential. Doing this, the sodium pump uses energy from the cells and is the most energy-consuming ion pump in the brain. Therefore, it is not surprising that mutations that alter the function of such a vital pump, is associated with neurological diseases.
Confirmed Invited Speakers:
Allison Brashear - Professor, Wake Forest Baptist Medical Center, Winston-Salem, North Carolina
David B. Goldstein - Professor, Columbia University, New York
Francesco Danilo Tiziano - Associate professor, Università Cattolica del Sacro Cuore, Milano, Italy
Guangping Gao - Professor, University of Massachusetts Medical School, Worcester, Massachusetts
Helga Birgisdóttir - Artist, CEO and Creator of SMILER, Iceland
Kári Stefánsson - CEO of the company deCODE genetics, Island
Kathryn Swoboda - Professor, Massachusetts General Hospital, Boston, Massachusetts
Kevin Ess - Associate professor, Vanderbilt University Medical Center, Nashville, Tennessee
Laufey Ýr Sigurðardóttir - Child Neurologist and Epileptologist, University Hospital of Iceland, Reykjavik, Iceland
Laura Heimgartner, Mother of the boy Dax, who has AHC
Marisol Sampedro Castaneda - Project Research Scientist, The Francis Crick Institute, London, United Kingdom
Mohamad Mikati - Professor, Duke Institute for Brain Sciences, Durham, North Carolina
Peter Vangheluwe - Associate professor, Katholieke Universiteit Leuven, Belgium
Poul Nissen - Professor, Aarhus University, Aarhus, Denmark

Steven Gray

- Associate professor, University of Texas Southwestern Medical Center, Dallas, Texas



This year, we also have the honor of having The President of Iceland, Gudni Th. Johannesson, giving the opening speech at the symposium (if his schedule permits).
Association

s & Organizations in attendance:
AHC Association of Iceland

- An association for patients with Alternating Hemiplegia of Childhood, and a non-profit organization offering support for affected children and their families

AHC Federation of Europe

- Finding a treatment for Alternating Hemiplegia of Childhood
Further confirmed invited speakers will be announced soon
History of the

ATP1A3

Symposium
Already since 2004, it has been known that mutations in the gene could cause a rare subtype of dystonia, the Rapid onset of Dystonia Parkinson (RDP). Since then, mutations in the ATP1A3 gene has been linked to diseases, including Alternating Hemiplegia of Childhood (AHC). Understanding the gene function will help find a treatment not only for the RDP and AHC diseases that have direct link to this gene but also to many other neurological diseases, which could will help millions of people suffering from disease such as Parkinson.
AHC is an extremely debilitating disease that causes temporary paralysis and dystonia as well as permanent mental disability, ADHD, autism and other related symptoms. Since the discovery that mutations in the ATP1A3 gene could cause AHC, researchers, parents and medical consultants join forces and formed the ATP1A3 annual symposium, to exchange advise, results and data to advance our knowledge towards a treatment.
The 'ATP1A3 Symposium in Disease' took a starting point in 2012, where 3 publications
(Goldstein (doi: 10.1038/ng.2358), Gärtner (doi: 10.1016/S1474-4422(12)70182-5) and Hirose (doi: 10.1371/journal.pone.0056120) groups, including many very dedicated researchers, parents/patients and clinicians, representing people who stay active in the research field) showed that mutations in the
ATP1A3
gene could cause Alternating Hemiplegia of childhood (AHC), in addition to another movement disorder, Rapid onset of Dystonia (RDP), that was discovered in 2004. Since then, the genotype/phenotype of
ATP1A3
and neurological diseases has proven extremely complex, and through our annual symposium meetings, we gather prominent scientists along clinicians, parents and patients to understand the disease and find a cure.
My sincere thanks goes out to the Symposium Organisation Committee for all this effort put in the organisation and we cannot wait to attend the event
All text, information and pictures have been taken from the ATP1A3symposium2019

website and they hold all the copyrights.
It has been a very long time since I wrote something on my blog. Life has been quite difficult these past few months with Anya's medical condition but that I leave for another blog post. Right now we are taking about Multiple Sclerosis (MS) and my journey of having this condition for nearly 18 years - I have been experiencing something that is known as a 'Foot Drop'.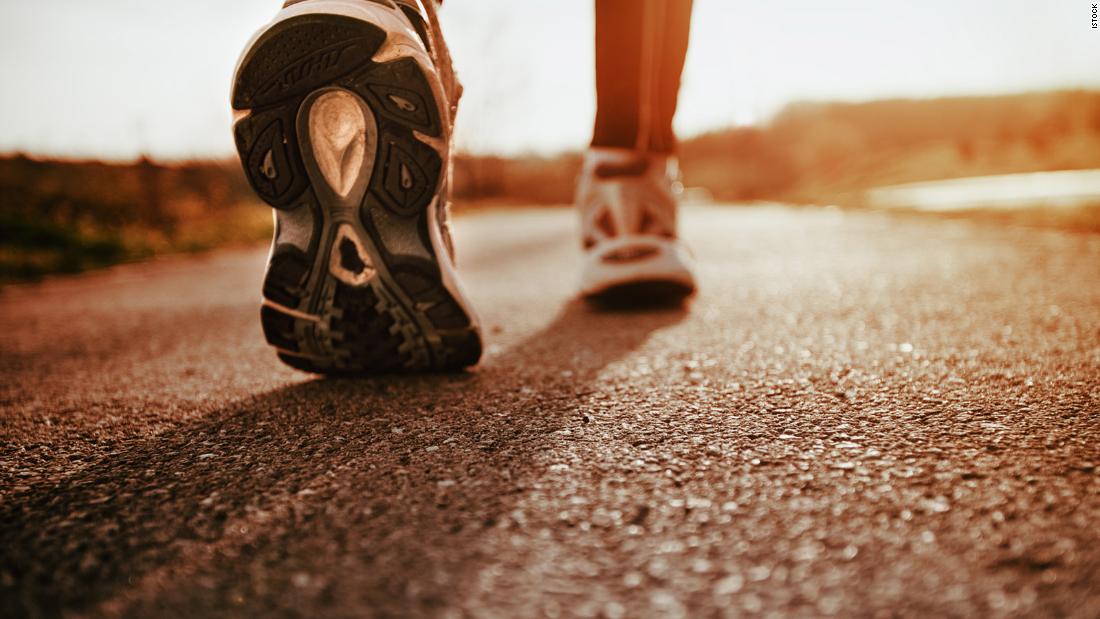 Now you must be thinking what the hell am I actually talking about ????
Yes that is right - there is actually something called a 'Foot Drop'
So what is a Foot Drop ?
This is what I actually got when searching on the internet - Foot drop is a gait abnormality in which the dropping of the forefoot happens due to weakness, irritation or damage to the common fibular nerve including the sciatic nerve, or paralysis of the muscles in the anterior portion of the lower leg. It is usually a symptom of a greater problem, not a disease in itself (Source: Wikipedia).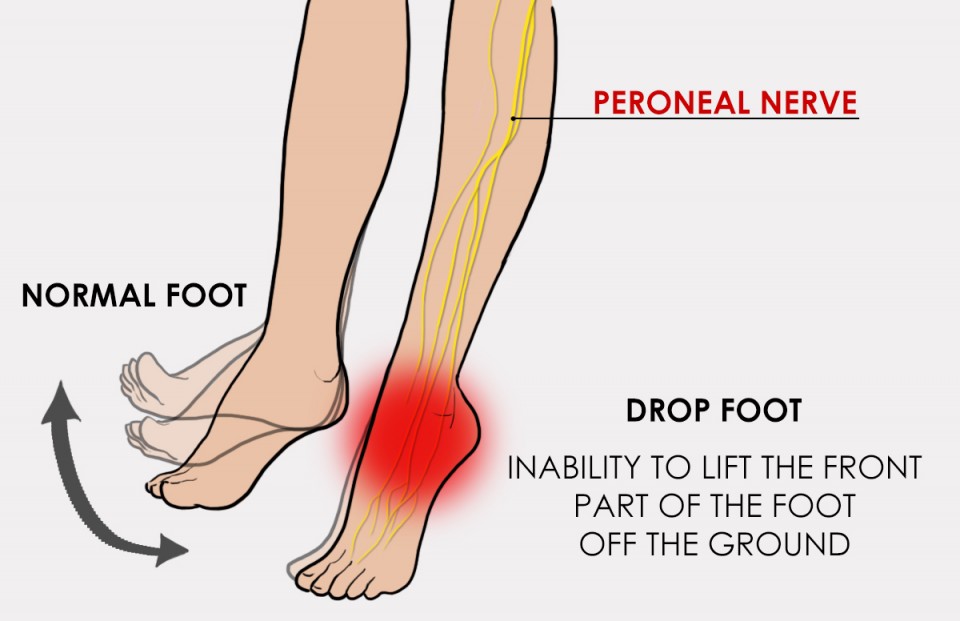 Yes that is true - I am dragging my feet after a minute or so of walking. Its difficult to maintain that gait and time comes when I actually need to rest.


What is the underlying problems of 'Foot Drop' ?
It can be a long process to cure but it is very important to find out the underlying problems that has led to this drop. In my case it is my Multiple Sclerosis (MS) but for others it could be problems with peripheral nerve damage or neuropathy. In this most often its the squashing of the nerve that control the muscles that lift the leg. Most of the time even trapped nerves around the knee and lower spine could lead to a foot drop. Nerve damage linked to people having diabetes could also be a link to foot drop. Another underlying area is muscle weakness which is linked to muscular dystrophy and muscle wasting. When we speak about MS it is connected with causes on the brain and the spinal cord. Along with Multiple Sclerosis (MS) people with stroke and cerebral palsy are linked with the brain and spinal cord disorder.


How to get tested ?
The best option is to first get yourself diagnosed and that is what I will be doing - I have my neuro physiotherapist appointment coming soon and that will help me immensely just knowing what my problems are and a strict exercise regime to improve and strengthen my foot. Maybe there would be the use of imaging tests like x-rays, ultrasound scans or CT scans. We just have to see what is in store.
Best precautions to take with a ''Foot Drop''
That is right - the most important tip here is to be careful as foot drop can lead to people having lots of falls. The falls happen when you find it difficult to lift up your front part of your foot and it starts to drag which leads to the body being unstable and you have a fall. This is the exact image to what is happening to me right now.
There are measures in place to take and prevent a foot drop. The need to start making small changes at home and your work place so that accidents do not happen. Its always easy to say then actions taken ...... Changes have to be made -
FULL STOP !!
.
Also other steps that people can take are :
Neurophysiotherapist: Works on strengthening your weak muscles and gets the coordination back. Its a commitment and to get best results you have to follow their structured plan their recommended exercises.
Electric Nerve Stimulation or ENS: This step works with some patient but surely to get professional advice (your GP or Neurologist) on this and if it is needed in your case.
Surgery: This option is there in severe case but the best way to go about it to get professional advice on if you really need it. Your GP would be the best person to give that advice and recommend the best way forward.
Ankle or Foot Brace: This is a ankle-foot brace or splint that is worn on your lower part of your feet and gives support to the ankle and foot. This support straightens the foot and improves on the walk of the person.
These are all steps that I would be looking into to try and get over my 'Foot Drop'. I know it is not the end of the world and I can still carry on living a normal life but something tells me that if I can strengthen my legs and my foot drop - a future MS episode did come my way, my legs would be strong enough to fight it and I still will have the ability to walk. Just have to be positive and take each step as it comes !!


What is your take on 'Foot Drop' and have you experienced it personally or know someone that undergoes this medical condition ?
Have your say on the comments box .....